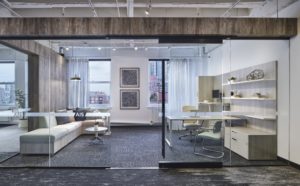 Desking Collections
Desks are often the heart of the workspace. Indoff offers desks in a variety of colors, configurations, and styles. Below is just a few of hundreds of options. In addition to free standing desks, there are also cubicles that supply a work surface while giving some degree of privacy in sound-absorbing walls of various heights.
Indoff offers desks from top manufacturers like HON, Alera, basyx, DMi, Astral, Virco, Bush, Jonti-Craft, and more. Materials include frosted glass, heardwood, veneer, tempered glass, metal, laminate, or molded polyethylene, etc. Indoff has the right desk for you at the right price.

Does the desk you have now promote the image you want clients and staff to see?
A visitor can tell much about you by your desk. What traits do you want them to read? Creative? Hi-tech? Dynamic and in charge? Helpful and customer service oriented? Traditional?  Reliable and trust-worthy? A leader and a person of vision? Choose the desk that makes a statement that informs your clients, co-workers, and staff whom they are dealing with. When they sit across from you, they respond to your confidence and expertise. Create the proper setting with the right desk and office décor.
View the small selection below to get a few ideas. Then call Kim "the Furniture Lady" to discuss dozens of other options at discount prices. She will visit your place of business to advise you on the best fit for your current office décor as well as a desk that will fit your business and budget. Call Kim today at 915-355-0120.