Pre-owned furniture makes great sense–Buying or Selling:
Are you re-furnishing your office and have furniture you need to sell?
Do you (or your budget) prefer the look and/or value of pre-owned furniture?
Either way, pre owned furniture makes a lot of sense.
Selling pre-owned furniture on consignment
If you are buying new furniture, why not recover some of the cost by selling your present unwanted furniture? Kim will do all the work find the right client, getting it moved, and getting you paid. And it is a shame to let useful pieces go to the landfill, waste storage space, or be sold for a song. Get a fair price while helping someone else get the desk, chair, or bookcase that they need for their start-up business. Good for your soul AND your bottom line! Be socially responsible and defray the cost of your new furniture by selling your pre owned furniture.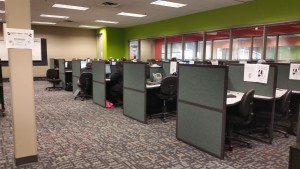 Buying preowned furniture
On a budget or just prefer the look and feel of older furniture? If you work downtown, your office may be in a historic building. What better way to promote the classical character of your downtown space than pre-owned furniture?
However pre-owned is not always antiques or collectible. People upgrade their furniture for a variety of reasons. They are growing and want everything to match… Upgrading or changing the style of their office environment…Out of town corporate decision…Retiring or closing a business. The list goes on and on.
The webmaster tries to keep up with the constantly changing pre-owned furniture inventory. View the products on this page. If there seems to be none, contact Kim the Furniture Lady to see what she has available or to let her know what you are looking for.