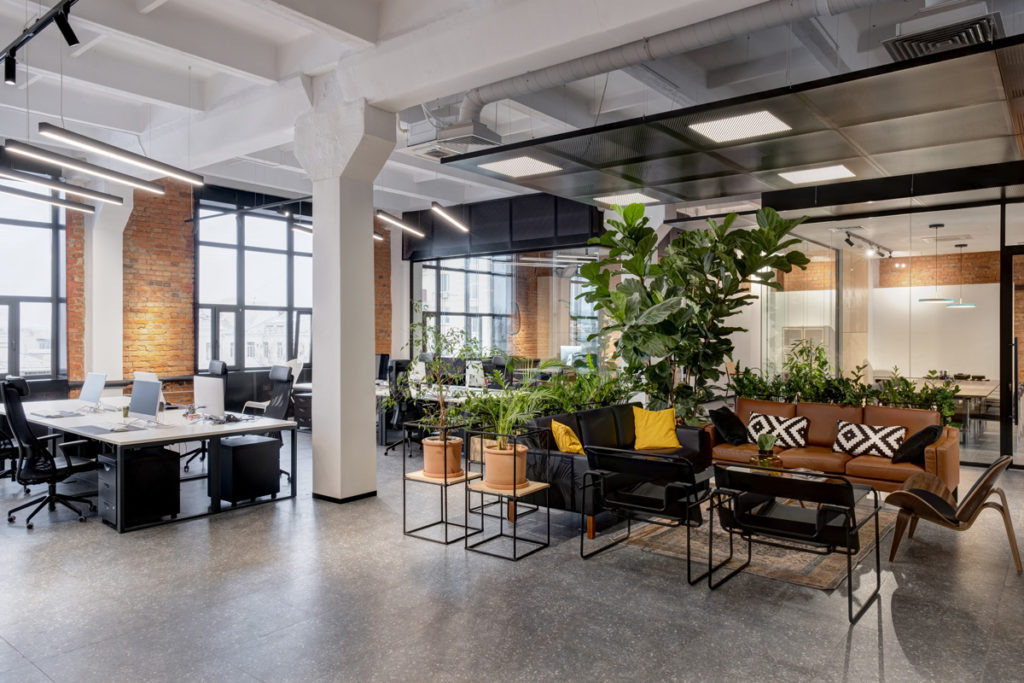 Whether you work from home or in an office, a space you dedicate eight hours in should be more than just plain walls, a desk, and some equipment. Your designated workspace should be a comfortable, enjoyable place that promotes productivity.
At Indoff Commercial Interiors in El Paso, we offer a wide range of office accessories to help craft a work environment you'll thrive in. Contact us online or call us at (915) 355-0120 to learn more about our products!
Organization
A simple way to improve the condition of your work environment is by decluttering and organizing. A messy desk can create stress and feed into low morale. If your desk is scattered with papers, notes, and pens, try getting a paper tray, drawer organizers, and files to keep everything in order. 
Designate specific spaces for certain materials. Install a shelf to store extra supplies, or select a small bookcase to store boxed files. Limit what items you keep on your desk so you can always end up with a clean workspace. 
Art and Photos
Print out your favorite mantras, quotes, and inspirational images and thumb-tack them or hang them around your desk. It'll add a bit of flare to your space and motivate you when you need it the most. Similarly, adding photos of your loved ones can have the same effect. Sometimes things at work get stressful, and having these reminders will help you remember why, who you're working for, and what you're working towards.
Greenery
Adding a plant or two brightens the space, increases your attentiveness, and raises productivity levels. Many plants can even increase the oxygen in your space—and who doesn't love a little breath of fresh air? Even if you don't have the greenest thumb, plants like Devil's Ivy, Aloe, or Succulents are extremely easy and forgiving to take care of. Or, if that's too much, you can always place faux plants to mimic the look!
Accessories
Accessories are a great way to customize your space and make it feel more like you. This can be achieved through knick-knacks, essential oil diffusers, or choosing organization supplies in colors that best suit your style. The best part about it is that it's extremely budget-friendly. So go as little or all out as you want!
Light Colored Furniture
There's nothing less appealing than a dark-colored office. They can feel suffocating and uninviting. Choosing light-colored furniture like desks, bookcases, or hutches is a great way to liven up a space. Not only that, but it can also give off the illusion of a larger environment.
Comfort Over Style
While clear plastic chairs are all the rave, they're not exactly the most comfortable things to sit on. Remember, you're likely working for long stretches of time, so you'll want to choose a chair that's more comfortable than stylish. Having a proper chair that gives you the right amount of support and cushion will increase productivity, creativity, and focus on getting the job done easier!
Customize Your Office with the Best Office Furniture in El Paso
You don't need a complete office renovation to create a beautiful working space. Our commercial interior team will help you select the right furniture to turn your office into a space you'll want to work in. Give us a call at (915) 355-0120 or contact us online to learn more about how we can customize your office today.