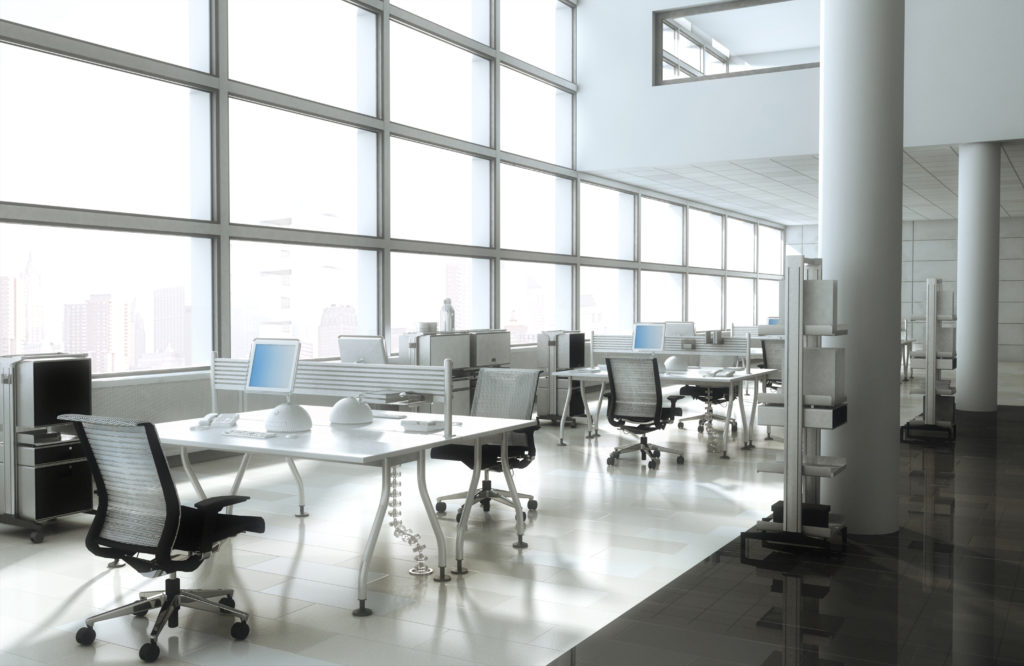 Providing a comfortable and inviting office space can make all the difference for your employees. By providing the right surroundings you can increase productivity, team collaborations, and even satisfaction. However, a drab office can have exactly the opposite effects too. It is no wonder that many companies spend a great deal of time and money researching office space layouts and furniture. When it comes to creating the right workspace the budget can make or break the mood. At Indoff Commercial Interiors, Kim Gregory can help you design an amazing office floorplan and design using both new and pre-owned office furniture. A blended project will help you save money while still getting great quality furniture.
Choose the Right Pre-Owned Office Furniture
When it comes to buying pre-owned office furniture for your workspace it is important to choose the right items. Desks, hutches, bookcases, and credenzas are great items to look for pre-owned. They retain their value and generally don't get too much wear and tear. Most offices employ janitorial services so you can rest easy knowing that they will most likely come very clean as well.
Buying pre-owned cubicles is a great way to save on your budget as well. Pre-owned cubicles typically cost much less than new and come in near new condition. You can also find a wide variety of designs and sizes. Whether you need full privacy or an open floor plan you will be able to get what you are looking for.
Some Office Furniture is Better New
The key to creating a successful blended project is finding the right items new and the right items pre-owned. One piece of furniture you always want to opt for new is chairs. When you have employees that work at a full-time job sitting in front of a computer for extended periods, you want to make sure they are comfortable. Investing in high-quality new chairs is a great way to ensure your employees will be happy. Skimping out on chairs can lead to back problems, bad posture, and even headaches.
Buying Pre-Owned Office Furniture
If you are on a tight budget and still want to provide the best for your employees be sure to contact Kim Gregory at Indoff Commercial Interiors. She will not only help you shop for the right items but will help you design a functional and comfortable workspace. With over 27 years of experience, you can be sure that she understands a thing or two about great office design to promote efficiency and comfort.