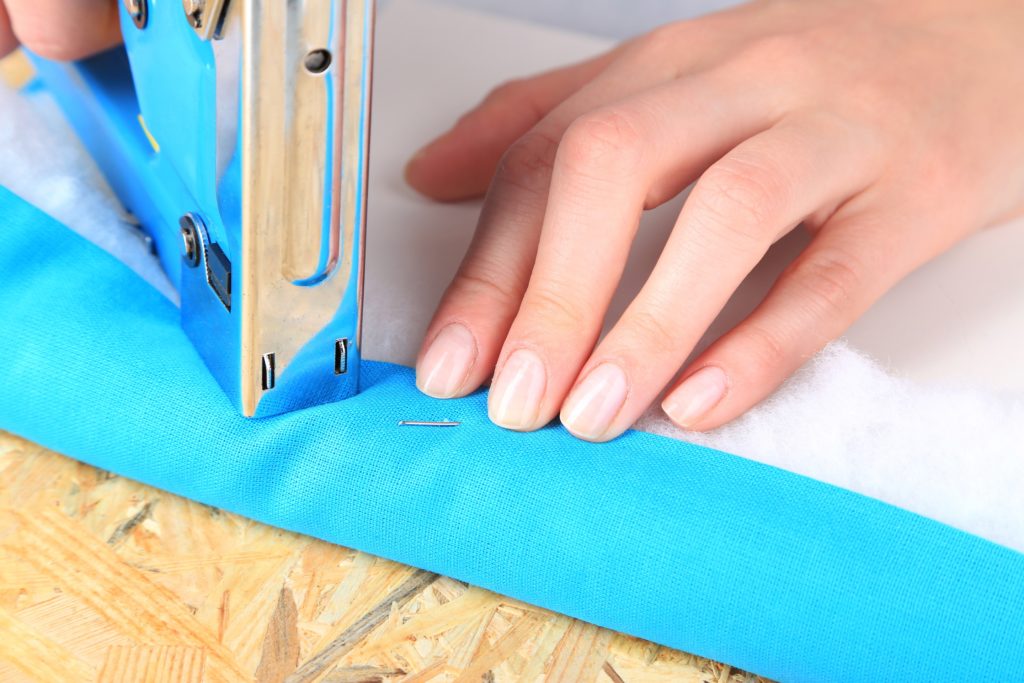 Do you own a piece of furniture that you wish you bought two of because you love it so much? We know that feeling! Falling in love with a chair, sofa, or desk is similar to the feeling of a child loving his toy or blanket. You can't live without it and you dread the day it will break or fall apart. The reality is some furniture will eventually experience a split, tear, or burst — when this does happen, reupholstering is a viable solution. As opposed to throwing out a beloved office chair or faithful desk, consider having it reupholstered by the experts here at Indoff. Not only does reupholstering your furniture save you the headache of looking for a new one, but it's also good for the environment!
If you have a broken chair sitting in storage because you haven't found the willpower to throw it out, consider having it reupholstered for the following reasons:
Reupholstering is cost-effective
Simply put, furniture is expensive. Especially if you invest in a piece that was hand-made or is made out of high-quality material. So when the piece experiences a tear or a part of it breaks, the idea of throwing it out is problematic. The cost of replacing even one chair can set you back by a couple of hundreds of dollars. That's where reupholstering comes in. Most broken furniture can be salvaged with the right person's skill and technique. At Indoff, our team will access your item and create a plan to fix it, making it appear brand new but you won't have to pay the price of a brand new piece!   
Furniture has sentimental value
Whether you were gifted the piece from your father or purchased it yourself when you received a promotion, the sentimental value of furniture is something we often take for granted. It isn't until we're faced with the idea of replacing it that we realize how much it means to us. Have you ever tried out a new chair and thought "Nope, it's not as comfortable as the one I currently have!" In addition to comfort, most furniture takes on a life of its own based on its familiarity. Instead of replacing it because of a few marks or tears, have it reupholstered. You can have your loyal desk, chair, sofa, or even a cubicle component reupholstered and never have to say goodbye!
It's environmentally friendly
Perhaps one of the greatest benefits of reupholstering is the minimization of waste. While you can recycle furniture by donating it to a local second-hand shop, the downside of donating furniture that may need some work is it can end up in the dumpster. If a piece isn't selling because of its lack of appeal, there's a chance it will be thrown away. Instead of risking this possibility, you can have the piece reupholstered and be reused. All of the furniture that's reupholstered here at Indoff becomes much more appealing and can be used for years to come. So not only will you have a beautiful piece of furniture but you'll be positively impacting the environment.
Learn More About The Benefits of Having Your Furniture Reupholstered
We have no doubt that you'll be completely satisfied with the reupholstering services offered here at Indoff offer. There's no need to throw out furniture when you can give it a makeover with the help of our team. We'll ensure that you are completely satisfied with our work and that the piece appears brand new — ready to be used. Contact us today to learn more.