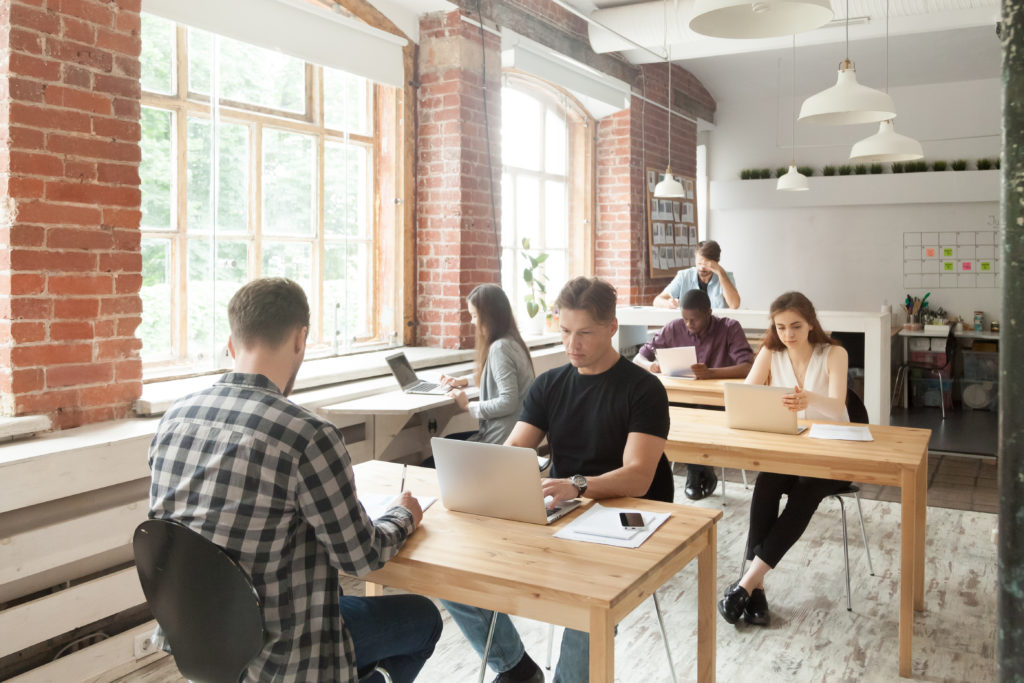 Working in a small commercial building has many advantages. For one, it minimizes your time of commuting from one area to the next. It also allows coworkers to interact more frequently with one another, which helps boost the office morale. And if you're looking to save on overhead costs, smaller buildings could mean lower rent.
On the other hand, smaller offices mean that every piece of furniture makes a huge impact on the entire office layout. Luckily if you work in a small office, there are tips and tricks to maximize your space that don't involve too much heavy lifting. Here are a few ways you can make the most of your small-scale office:
Tip #1: Measure and Access Your Space
Knowing the measurements of your entire office will allow you to better plan for the layout of furniture. One of the best ways you can first plan for the reorganization of your office is to measure the dimensions of each room as well as the height of ceilings. Next, you'll want to assess the walls and windows. Making use of natural light and wall space can help you plan for the placement of desks, shelves, and other office furniture such as tables and storage bins.     
Tip #2: Build Up
Once you've measured your space, you'll have a better idea of how to setup the layout for better-fitting desks and shelving. In an effort to create more space, you should consider incorporating shelves. As opposed to storing items around desks, with shelves you'll be able to make use of walls while efficiently organizing everyday use material.
Tip #3: Get Rid of Clutter
Clutter contributes to office productivity in more than one way. People are often slowed down by the visual of clutter. Moreover, if you've ever spent more than five minutes looking for a single document then you know how time-consuming clutter can be. Spending a few hours (or days, if necessary) on getting rid of useless items, will save you time and space going forward.   
Tip #4: Create Adaptable Workspaces
If you're tied to the idea of designating specific work areas, you'll want to reconsider — for good reason. Having the flexibility to move around within your small office allows you maximize the overall space. For example, a workspace that can be used for interns and part-time employees or desks that easily move and can come together for meetings.  
Start Redesigning Your Small Office Space Today
At Indoff Commercial Interiors, our expert consultant Kim Gregory can help you rethink your space with productivity and color psychology in mind. Consider how much time you devote at your office and how critical it is to provide a positive and energetic environment for you and your team. Together, we can make it happen. Let's get started today!