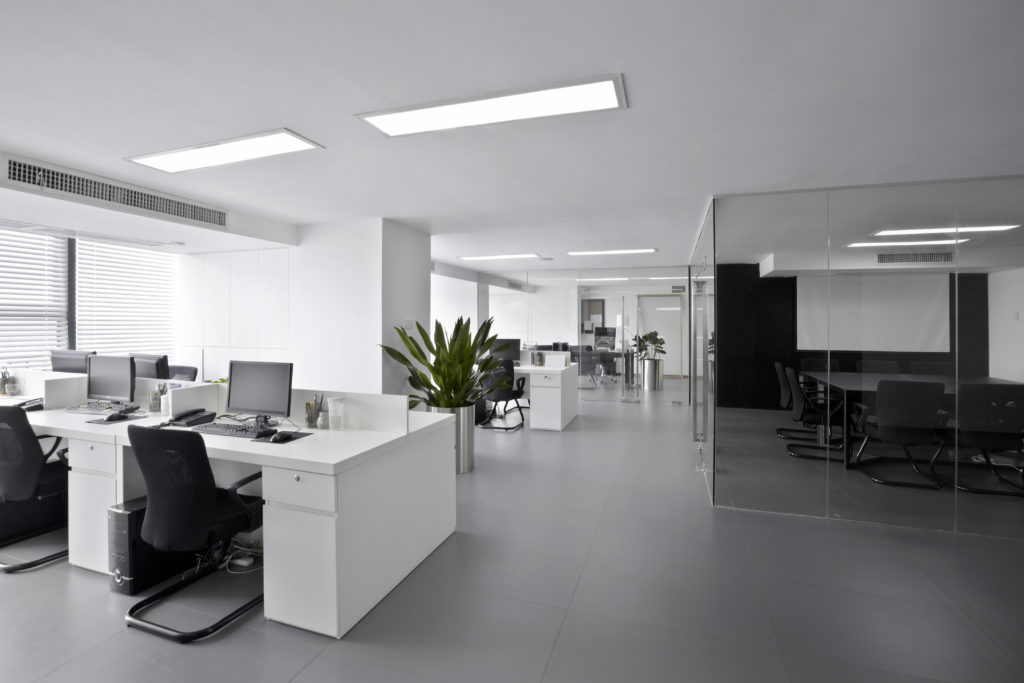 Choosing office furniture has become an art form over the past few years. However, creating the right office space isn't just about aesthetics and budget anymore. It is possible to create a workplace that fosters creativity, productivity, and efficiency while giving employees privacy. At Indoff we understand the importance of providing your employees what they need to succeed. It is important to remember that your employees' comfort and happiness directly correlate with how well they perform their jobs. These office furniture and setup tips can help you create a great work environment for your employees, so your business can continue to be successful.
Open Floor Plans Offer More Interaction
When an office space is planned with an open floor plan, employees are more likely to interact and share ideas. For a company that requires collaboration between departments, office furniture that lends well to the open floor concept will work much better. Cubicles with shorter walls are a good option for this. For those that like to push the limits, connected workspaces may work best in their office. Whatever your goals are, be sure to pick out furniture that and create a floor plan that aligns with your goals, your employees' job requirements, and the desired environment you want for your office.
Choose Cubicles for More Privacy
If you are in an industry that requires lots of concentration and focus, office furniture with cubicles is a better option. The added privacy gives each employee the space and freedom to work on projects without interruption. You can also find cubicles in new or used options. You can look at your budget and decide what is worth splurging on and what would be better to buy used, but in the end, buying what's best for your employees is your best option.
Standing Desks and Better Chairs
When you give your employees comfort and versatility, they will not have to overcome the added obstacle of discomfort. Ergonomic chairs, standing desks, desks with plenty of room, and footrests can all ensure your employees are comfortable enough to tackle the work day. Standing desks, in particular, can help your employees be more productive because switching positions and taking the energy you need to stand can both get the creative juices flowing.
Office Furniture from Indoff Commercial Interiors
At Indoff Commercial Interiors, we carry a variety of office furniture, ranging from quality desks to ergonomic chairs, that can make your office the best place to work. Contact us today to learn more about our products and how we can help you!