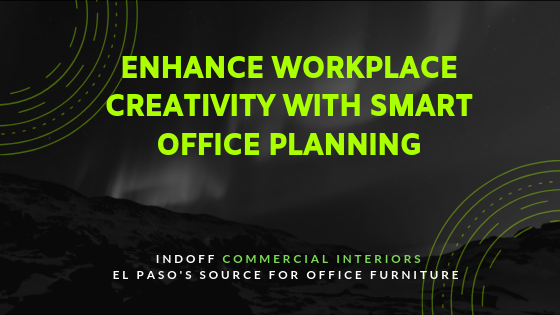 It was Vincent Van Gogh who said, "Great things are not done by impulse, but a series of small things brought together." This is especially true in the work environment. Whether you realize it or not, creativity is the driving force behind a company's success. That is if you want yours to continue evolving.
How we work has a lot to do with fostering creativity. For example, does your office allow workers to move about when they need to change focus or need a space to mentally prepare for another project? The arrangement of your office furniture could be what's helping or hindering creativity.
If you're looking for ways to enhance creativity, we have tips on how to revamp your office in small but impactful ways!  
Have a Communal Space for Brainstorming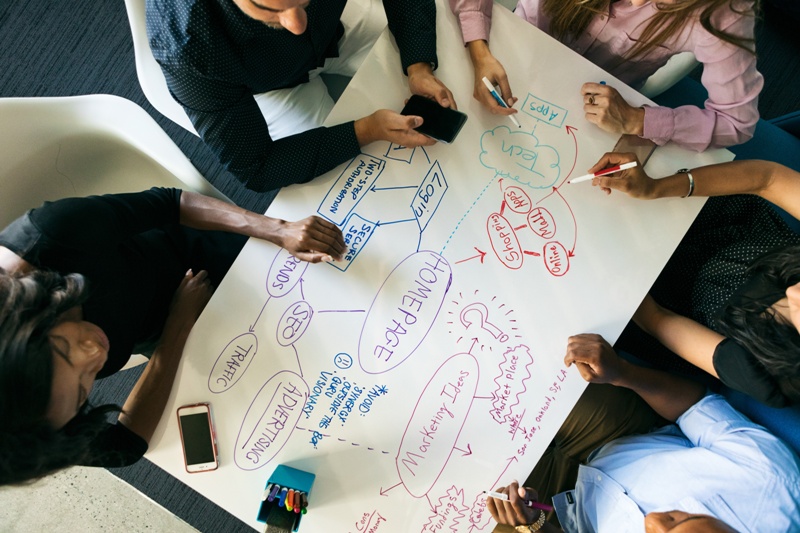 Meetings are always a hit or miss. You either walk away feeling great about the progress made or you leave wondering how the last hour could have been more productive if everything was condensed to a three-sentence email. The formal setting of a meeting can turn people off and deter people from contributing just based on the setup of the room. That's why we recommend creating a communal space that brings people together rather than physically separating them.
What does this look like? First, consider a circular table or one where everyone present has a place at the table. This creates togetherness. Everyone should have a view of one another so when a person is speaking, everyone can hear and see (if they're presenting). You also want to have whiteboards nearby so if an idea sparks it can be sketched out right away. The more open and airy the room feels, the more people will feel at ease and ready to think. Consider adding some plants and good lighting. If you can have natural lighting, even better.  
Create a Space for Alone Time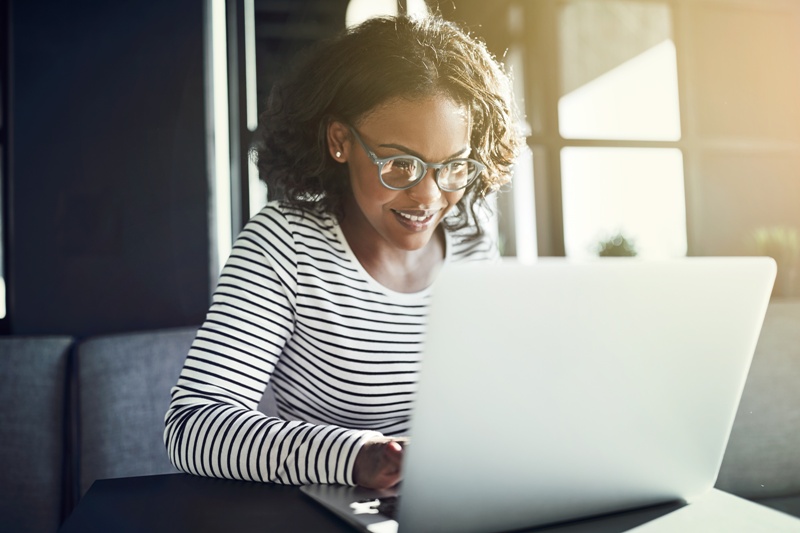 Sometimes employees need to be in their mind before they can share their ideas or project. For that reason, we recommend creating a room or space where people can go for some much-needed alone time. The room should have a desk with a computer and plenty of writing utensils. You should also consider adding a shelf with books. When people are looking for new ideas or want to be inspired, they turn to books. Fill a shelf with books related to your company's line of work. For example, if you're a marketing firm, invest in the best marketing material around.
This space will also be useful for preparing presentations or working on projects requiring some level of privacy. Again, make sure it feels open and is well-ventilated. You'll be surprised at what people can accomplish when they take some time to gather their own thoughts.
Make Everything Moveable — The Power of Wheels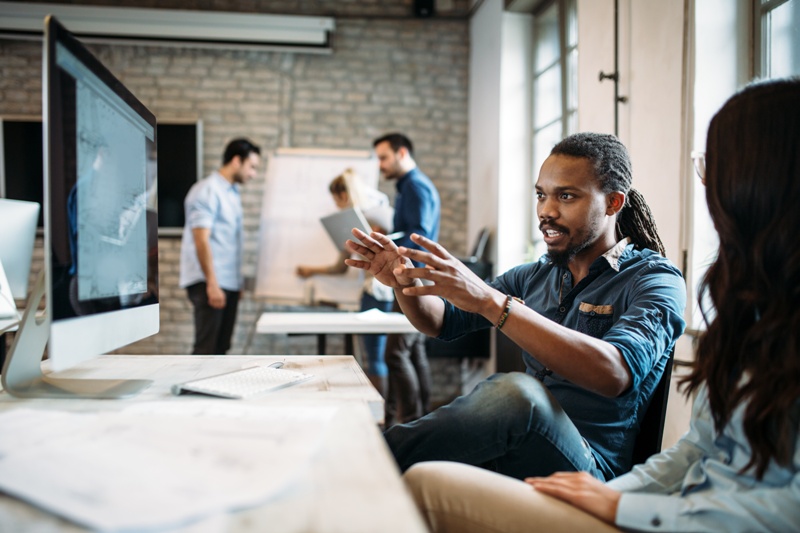 Innovation is all about change. When your team has the ease of moving things around, they'll be able to collaborate with everyone and everything. The functionality of a meeting desk, chair, computer, and supplies makes it possible to go from a 10 person meeting to a three-person conversation. Feeling confined can also confine the mind. Have you ever noticed how uplifting it feels to walk out of a room when you need a mental break? Give your team the ease of moving around. All it takes is adding wheels to desks and arranging the office in a way that allows for movement.
Create Your Ideal Work Environment With Indoff Commercial Interiors
Creativity and productivity are vital to any and all workplaces. Enhancing them is what we here at Indoff Commerical Interiors aims to help you with. It's not always possible to pinpoint what is or isn't working. That's why we offer office space planning services for companies here in the Sun City. We focus on creating the best atmosphere for your team's needs. Everything from the colors of the room to the placement of desks, we take it all into consideration.
Connect with us today to learn how we can help your office!