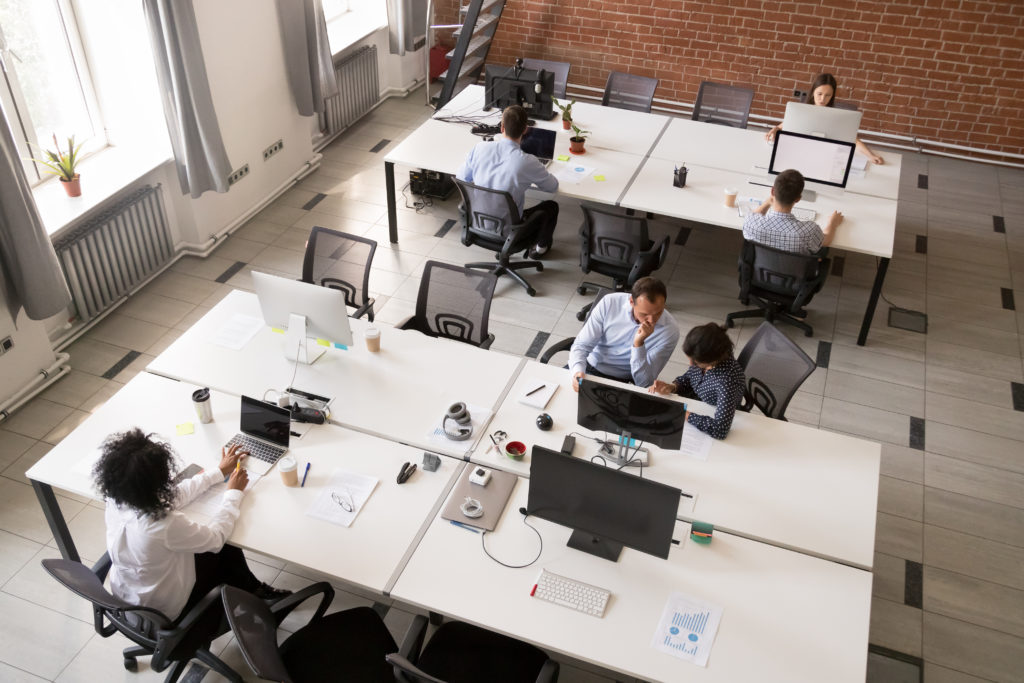 Since the 70s, the open office concept has gained lots of traction. In fact, in America, it's estimated that 70% of all office spaces were open office concepts of some degree. Championed by businesses like Facebook and other Silicon Valley giants, the open office was supposed to be the creative, collaborative workspace of the future. The problem—open offices have done just the opposite. 
In this article, we'll discuss some of the pitfalls of such a system, as well as discuss potential alternatives. 
Open Office Lack Of Creativity 
It's rare when a concept does the exact opposite of what it was intended to do; unfortunately, that's what we have with open offices. 
According to a 2018 Harvard Business Schol research paper, open offices reduced face to face interactions drastically, promoting emails and instant messages (IMs) more. Perhaps more importantly, workers were less productive, efficient, and quality fell to boot. 
Other studies have shown decreases in creativity, productivity, job satisfaction, and attention spans. In an era where everyone's attention spans are decreasing, the last thing a business needs is even less attention from employees.
If that wasn't enough, higher stress levels, blood pressure, and job turnover are also associated with open offices. Not quite the office revolution that people were hoping for. 
So…Now What?
So cubicles are drab, but open offices are bad in almost every way. What do we do? Well, as with most things in life, the best option may be somewhere in the middle. Some companies are utilizing open office design in small groups. Each group will have its own sequestered space but will be able to collaborate amongst themselves. This boosts productivity and collaboration without having the noise of the entire office distracting them. 
Getting the Most Out of Your Office With Indoff
If you want the most productive office space for you and your staff, you'll need to get the best equipment for your staff. Here at Indoff, we ensure that our collection of office furniture and equipment is of quality design and functionality. Contact us today to find the best office furniture for your goals!